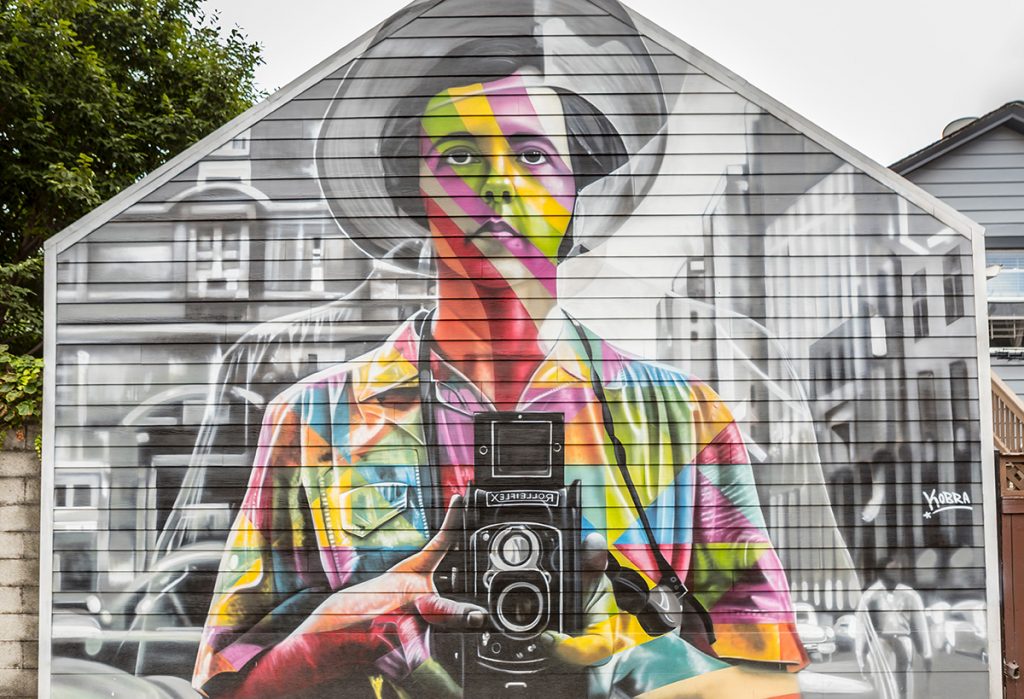 Since the arrival of COVID-19, many artists have found themselves with few places to sell their work. Galleries have closed, shows canceled, and pop-up shops are definitely not popping. Recently, I've heard from many artists and craftspeople that they are opening online stores to try to get some sales. I'm excited to see more artists putting their work online, but I've been concerned that many seem to think all they need to do is build it and customers will come. There's a lot to consider before launching an online shop, and I hope that these tips will help you successfully enter the world of e-commerce.
Tip #1: Get Into Your Customer's Head
In a rush to start an online shop, many artists will snap photos, post their products, and then wonder why the sales aren't happening. One of the main reasons is because they have forgotten to include their customers in the process. By this, I mean that they forgot to incorporate their customer's needs, questions, and concerns into the way they presented their products. For example: If your average customer is retired, they may not be as comfortable shopping online. To address that, you may need to explain how you pack and ship fragile items in detail and create a robust FAQ page to answer other questions that your customer might have.
Ask some of your existing customers if they'd be open to answering a few questions in an email or a phone call. Then ask them a few targeted questions that will help you decide what to sell online and how to present it. What do they look for when they're shopping online? What is a surefire way to get them to abandon their cart? It shouldn't be a long questionnaire – the main point is to get some quick feedback so you can start thinking like your customer as you build your shop. Then you'll be able to provide information that helps them feel good about buying from you.
Do you think you don't have a way to talk to your customers right now? Use your social media accounts to ask questions of your audience. Look at their social media accounts to gather information. Have they been at home with three kids under 5 for the past month, or do they live alone? Have they been laid off, or are they working from home? Gathering these bits of information will help you tailor your product offerings and messaging in ways that effectively connect with your audience
Tip #2: Research Your Options
Setting up an online store is a lot of work, and once you've started working with an online sales platform it can be a pain to switch. Before committing to an online shop platform, do some research. Many people choose Etsy* because it's well-known and there isn't as much up-front cost, but it might not be the most effective platform for what you're selling. There are lots of articles online that explain the differences between online selling platforms like Etsy, Shopify, BigCartel, and others. Knowing what your customers need and the types of products you're planning to sell will also help you make that decision. Take some time, in the beginning, to see what the options are and what will work best for your customers. Investing in a few hours of research will pay off in the future, I promise.
If you are a visual artist or illustrator and you don't feel like you have a lot of knowledge of your audience, you might want to try a print-on-demand platform like Redbubble or Threadless to test designs and product ideas. Then you can transition to your own shop once you've discovered what kind of products resonate with your audience.
*If you're considering Etsy, there are a few things I think all creators should consider. If you don't already have an active social media following and an email list, I would advise against using Etsy. If you already communicate with your audience through email and social media, you have a way to direct them to your Etsy shop. If not, it's too easy for your work to get lost in the multitudes of other products featured on the site.
Tip #3: Image(s) Are Everything
Once you've decided on the platform you'll be using to sell your work you've got to start thinking about how you'll showcase your products. Many artists who haven't sold online before may already have portfolio-style images, but those won't always work for e-commerce. A portfolio image is usually a straight-on shot of the piece on a solid or gradient background. These look great in your online portfolio, but they don't help to answer many of the questions that your customers may have. Your customers need to know how your product will improve, enhance, or beautify their life. Images are a great way to show them how to use, wear, or display your pieces.
I know many of us are stuck at home without a lot of fancy equipment, but there are still some basic image guidelines that you can start with:
Shoot more than one image of the item from different angles.
Try to have at least one image of your product on a white or neutral background so people can see its true colors.
If possible, show an image of the item in use. That could be things like hands holding a mug, a painting hung on a wall, or a bracelet on someone's wrist.
If there is a specific detail that makes your product special, include a photo of that as well.
If you don't have studio lighting, you can still get great photos! Here's a link to a great article about using natural light for product photography. P.S. If you don't have a diffuser for direct sunlight, taping wax paper over the window works in a pinch.
ALSO: Make sure you're not uploading huge images to your shop. They will slow down page load times, which will lead to a higher bounce rate (people leaving your site). Try to keep your images smaller than 1MB in size.
Tip #4: Write Detailed Descriptions
Many artists post images of their work and seem to think that the photos should speak for themselves. But we need to make sure that we give our customers enough information so they can be confident in their purchase. Think about questions that customers often ask you at in-person events. Make sure you answer those questions in the description.
For example, a potter might include information about the height of a mug, how much liquid it holds, whether or not the mug is dishwasher safe, what type of clay it is made from, and whether or not it can be microwaved. A jeweler might post information about a necklace that includes the length of the chain, what kind of clasp it uses, care instructions, and whether or not it can be worn in the water.
---
Tip #5: Test And Test Again
DO NOT launch your shop without testing it beforehand. There's nothing worse than launching your store only to discover that your sales haven't been charged shipping, or that none of your sales are completing because of an incorrect setting. Hopefully, the platform you've chosen offers a test mode so you can complete transactions without actually being charged. Then you can check to see if you've set up shipping correctly, what happens when an item is sold out, find out if the checkout page is confusing in any way, and if there are any navigation issues. Think of any questions a customer might be asking about returns, shipping, or tracking – can they easily find an answer? Ask a few friends and family to navigate through the site and see if they have trouble with any parts of it. The more roadblocks you can remove beforehand, the more likely you are to get sales when you launch.
---
Tip #6: Make A Marketing Plan
So, you've got your shop set up, products added, and you're ready to launch. How will people know your shop is open for business? As you go through the process of preparing to launch, you'll also need to be working on a marketing plan to build pre-launch momentum, celebrate the opening of your shop, and communicate with customers post-launch to turn them into repeat customers. Here are a few ways you can tackle each of those three phases:
Pre-launch
Set up a landing page to gather email addresses so existing fans can sign up to be notified when the shop goes live. If you don't already have an email list, set one up now. Building an email list will make future marketing efforts much easier.
Start teasing the new shop on your social media accounts.
Begin gathering information from your existing audience. Ask them what they'd like to see in your shop. Is there anything they haven't seen at in-person events or shops that they wish you would offer online? You might get some great ideas that you can incorporate into the new shop that you're building!
Launch
Make it an event! Set a date and time for the shop launch and go live on social media to chat with fans, talk about the stories behind your favorite products, maybe even do a live giveaway.
Offer an early-bird discount code that's only available for the first day (or even a few hours) to encourage visitors to make purchases right away.
Post-Launch
Use those email addresses! Send out updates on new products, upcoming sales, or (online and offline) events.
If you have the time, set up an automated email campaign that will automatically send to people who make a purchase. This is a great way to gather reviews or encourage return visits.
---
Conclusion
These tips are by no means a complete list, but I hope they can help you to launch a basic online store and get some income rolling in! Keep in mind that an online shop isn't something you set up and forget about. It constantly changes and evolves as your business and experience grow.
In the future, I hope to post some more articles that go into more depth about how to optimize your site to rank better in search results, as well as more ideas for marketing your shop and building your brand. I'd love to hear from you about what you want to know! Are there any topics you'd like to learn more about? If you already have an online shop and are struggling to get sales, what would help you move forward? Send me a message if you have questions!