CONTENT CREATION + GRAPHIC DESIGN
I took photos, wrote informative captions, and designed printed materials that tell the stories of regional artists and their work.
Troika is a contemporary craft gallery in Floyd, Virginia. I managed their social media accounts through May of 2017. By taking high-quality photographs, writing descriptive captions and targeting relevant hashtags I was able to more than double their followers as well as increasing traffic to their website.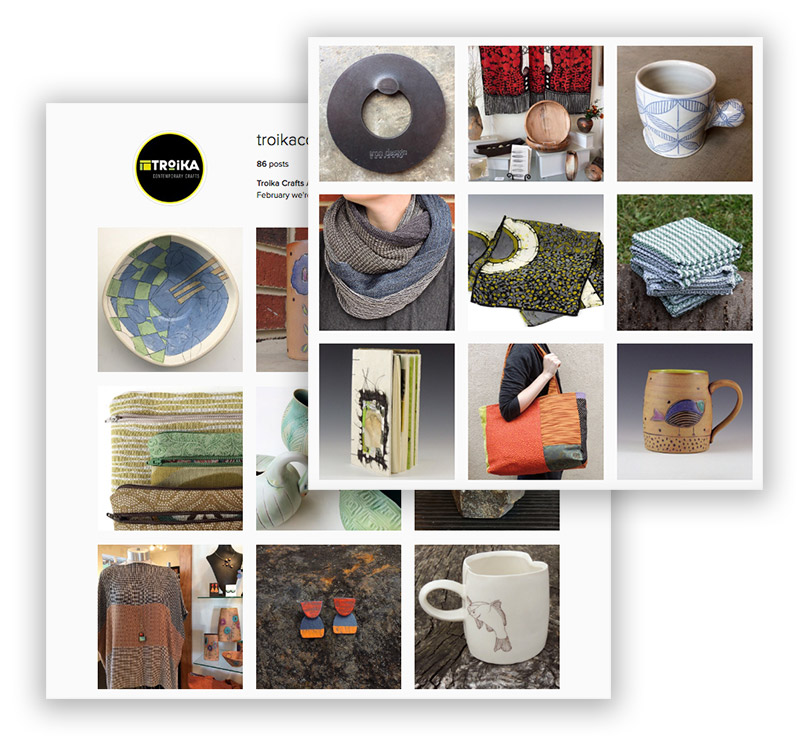 Telling the stories behind Handcrafted gifts and the artisans who create them.
 
My favorite part of helping Troika with their social media content was being able to tell the stories behind the gorgeous work and introducing people to artists they may have never heard of before. Whether it was eco-printed textiles or wood-fired pottery, each piece had a fascinating process behind it.
PRINT DESIGN
I have continued to design print materials for Troika over the years, including ads and promotional postcards. Here are a few postcards that I have designed for different artist shows at the gallery.