Welcome to a new, (hopefully) recurring segment on the blog: the Imaginary Library! I decided to start creating fake book covers as a design challenge for myself. I love creating book covers but hardly ever get to do it, so I decided to start making them just for fun. I choose a random stock photo and then build a cover around it. Here's book #1 in my imaginary library: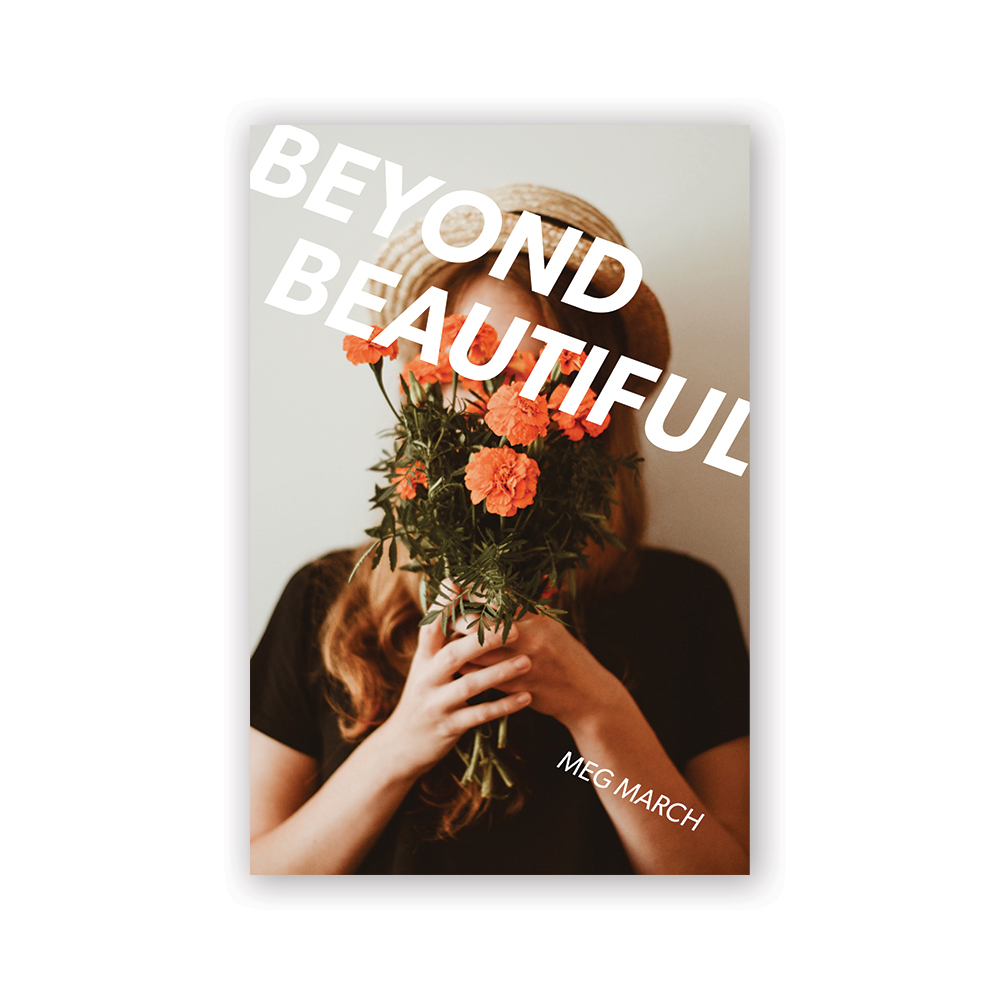 I found this image by Olga Pogodina on Unsplash and decided it would be great for a teen/young adult self-help type of book. It could be a book all about how society's definition of beauty changes, so we have to define beauty for ourselves and include inner beauty in that definition. It made me think of that scene in Little Women (the 1994 movie version) where Marmee tells Meg, "If you feel your value lies in being merely decorative, I fear that someday you might find yourself believing that's all you really are", which then led me to decide that I would use Meg's name for the author.
Hope you enjoy this fake book cover!